Channel-independent, bias-free and certified voice biometrics
Affordable and inclusive identity authentication made accessible
ISO certified solution
Build a robust zero-trust ecosystem
Need for voice biometrics
of customer service organizations have seen an increase in agent fraud
Billion complete sets of usernames and passwords in cybercriminal marketplaces this year
of dissatisfied users showed discomfort with digital UX/UI and a lack of information
How can voice biometrics help?
Protect sensitive information by fully authenticating users through intelligent voiceprint identification technology.​
Improves customer experience through frictionless voice authentication along with reduced touch time and transaction time.
Reduces the high implementation and storage costs; reduces ongoing burden of relying on help desk support to assist in low level, repetitive task.
Voice-based authentication
with any language, device, or location
The Kaizen Voiz authentication engine
Kaizen Voiz biometric engine simplifies business processes and enhances customer experiences by building solutions that leverage AI to process human voice for authentication, text generation, and analytics. The biometric engine uses several unique characteristics of the vocal tract to create and subsequently match against a voiceprint, to overcome attempts of fraud like synthesized deep fakes, mimicry, recorded voice replays.
Voice for an accessible, equitable,
and sustainable future
The Kaizen Voiz advantage
Give your organization the dual benefit of power and ease with our authentication solution that is patented, accurate and reliable.
Works across legacy telephony, VOIP, and functions with near-field and far-field microphones. This solution can support one voice registration across multiple modes of end user interaction.
ISO standard certification ISO IEC 19795-1 /2/3 and ISO IEC 19794-13 validate the level of accuracy of the zero-trust biometric engine.

Our engine is agnostic to language, dialect, accent, and even spoken text itself. This allows for greater accessibility as well as the ability to operate in the background.
A voiceprint is captured after a few seconds of speech at registration
Mobile app or web
Call center
ATM Access 
Frictionless account access services, including financial transactions. One registration supports multiple access modes.
Authentication made simple,
seamless and secure with voice
Cross-channel performance​
Match can be done mixing microphones, landlines, mobile phones, VoIP, etc.​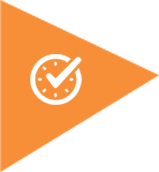 Continuous authentication
Voice verification occurs continuously in the background while the user is speaking naturally.​
Flexible deployment
Available on-premise or on-cloud. Configurable to work with legacy technology.​
Fraud
reduction
Uses several unique vocal characteristics to detect and prevent attempts of fraud.
Agile and
robust
Our biometric engines have the ability or turn around quick fixes and feature enhancements in the future.
Highly
secure
Built to detect attempts of fraudulent access through mimicry, replay attack, and computer-generated voice detection (TTS).
Find out how voice based verification can enhance customer experience
Slide
Slide