Kaizen Voiz is a leading-edge innovator in voice biometric authentication technology.
The company has a patented and certified authentication engine integrated with voice analysis. It allows for authentication based on AI (Artificial Intelligence) technology and vocal tract characteristics to prevent fraudulent activities.
Kaizen Voiz is an enabler, a partner-of-choice and the emerging new-age player that will play a critical role in simplifying lives and empowering end-users with secure and seamless transactions using voice biometrics.
Origin story and timeline
Research Partnership initiated with IITB. 
First device-based product rollout. 
Authentication engine built for cloud-native operations
Kaizen Voiz receives its first patent
For raw speech speaker recognition
Unified voice product built 
ARV based model of voice biometric built 
Kaizen Voiz receives its second patent
For speaker recognition using domain-independent embedding 
ISO / IEC Certified – ISO 19795 – 1/2/3/ & 19794-13 quality adherence certificate received
The Kaizen Voiz
mission and vision
Kaizen Voiz was set up with the foundational idea of making digital identity authentication simple, seamless, and secure. Our vision is to make voice the identity of users around the globe and empower them with access to digital domains irrespective of language, device, or literacy.
Be a part of bringing this vision to life
Voice for an accessible, equitable, and
sustainable future
Work culture and core values
The Kaizen Voiz family comprises of deeply dedicated individuals who are pioneers in the field of voice biometrics. Pushing the envelope to redefine the possibilities of voice-based verification our solutions architects, system engineers, computer scientists, instructors, operations specialists, and support staff are the driving force behind the success of our verification engine.
Our core values is in our DNA.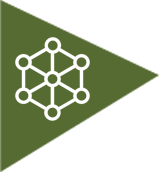 Cognizant inclusion
Consciously building a system agnostic to language, dialect, literacy, and device
Commitment to excellence
Constantly investing in R&D to build systems that deliver on the promise of success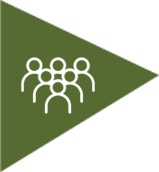 Empowering communities
Creating solutions that consider and cater to the unique needs of groups like retirees, women, lingual minorities etc.
Voice biometrics is just smart business
and it is time you leverage it
Ashok Krish
President and CEO
Ashok Krish, President and CEO, based in Edison, NJ, USA has over 30+ years of experience in the IT industry. He heads the multi-faceted Kaizen Technologies group 
Vivek Kumar S
Director Global Operations & Product Development
As an electronics and communication engineer and recognized technical expert, Vivek Kumar delivers cutting insights and inspires a passion for innovation at Kaizen Secure Voiz..
Vijay Patil
With over 28 years of professional experience, Vijay oversees business development in the North American markets. Vijay leads Kaizen Secure Voiz's go to market strategy, .